FEMALE ENGAGEMENT TEAM COURSE (FET 01/21)
INFORMAZIONI:
Quando:
Inizio 08/03/2021
Ore 08:00
Fine 12/03/2021
Ore 12:00

Dove:
Riviera Scarpa, 75 31045 Motta di Livenza (TV) Italy
MNCG HQs
Prezzo:
Gratuito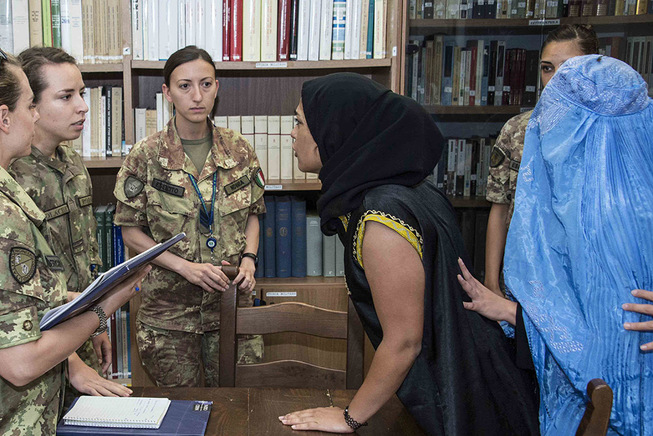 The Female Engagement Course is primarily designed to train the appointed teams operating at Tactical level. This edition enables NATO Officers/NCO to conduct Female Engagement activities at tactical level interacting with local female population in support of mission objectives.
The secondary aim is to inform and train civilian attendees with a parallel interest for the Theatre of operations with a special focus on the comprehensive engagement strategy of the local population, primarily women and children.